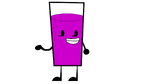 Welcome to the Wiki
Welcome to the Object Division Wiki
Edit
Welcome to the Object Division Wiki, where you can see and edit all the things i've got! You can see the characters, images and videos! Object Division is not on YouTube yet, but on YouTube now! Go to the page ! Episode 1 - Stick Pick is complete! Have fun in the wiki!
Oh! We also have 54 articles, 0 active users and 159 files.
Daily Object
WARNING! The fanon wiki has been deleted as nobody used it.
Characters
Remaining Contestants
Eliminated Contestants
Featured Content
Only pages over 1,000 bytes, or 1 kilobyte, will be chosen. Vandalism pages will never be chosen. These pages also have to be under 102,400 bytes, or 100 kibibytes.
IMPORTANT NOTICE!!!
If you want to add fan content, please create it as a blog post, or put it on the fan page. You may also create it as a subpage of your userpage, on your userpage, on your message wall, or on the fanon wiki, Object Show Fanonpedia.
LATEST EPISODE!!!!
February 7th, 2017Edit
Object Division
Edit
takes place in Doomesland. There are 15 (later 13) contestants.
Create page
Edit
Write the episode name in the box below.
Character
Edit
Write the character name in the box below.
Write the template name in the box below.
Photos are a great way to add visuals to the wiki.
What do you think of the latest sneak peeks?
Community
Not know how or where to start?
Create Articles!
If an article doesn't already exist (don't forget to search) use the box below to create the appropriate page.
BE SURE THAT THE ARTICLE YOU ARE PLANNING TO CREATE DOES NOT EXIST ALREADY!
WIKI ACTIVITY
Other languages

Languages: Español
Object Division has a standard YouTube license. Object Division Wiki powered by Doomes.desean, 12/2/16.
Community content is available under
CC-BY-SA
unless otherwise noted.